Do it Right Number 2 in UK Soul Charts
Pues si, mi última canción publicada, el 18 de octubre de 2022, está consiguiendo cosas increibles en las listas de éxitos de muchos paises.
No puedo estar más orgulloso de aparecer en emisoras de radio de medio mundo sonando con Do it Right.
Lo unico que me haría falta para ser totalmente feliz es que se vendan más copias de la canción y así poder seguir creando música cada vez mejor, o al menos intentarlo.
---
Well yes, my last song published, on October 18, 2022, is achieving incredible things on the charts in many countries.
I couldn't be more proud to appear on radio stations all over the world playing Do it Right.
The only thing I would need to be totally happy is for more copies of the song to be sold so that I can continue creating better and better music, or at least try.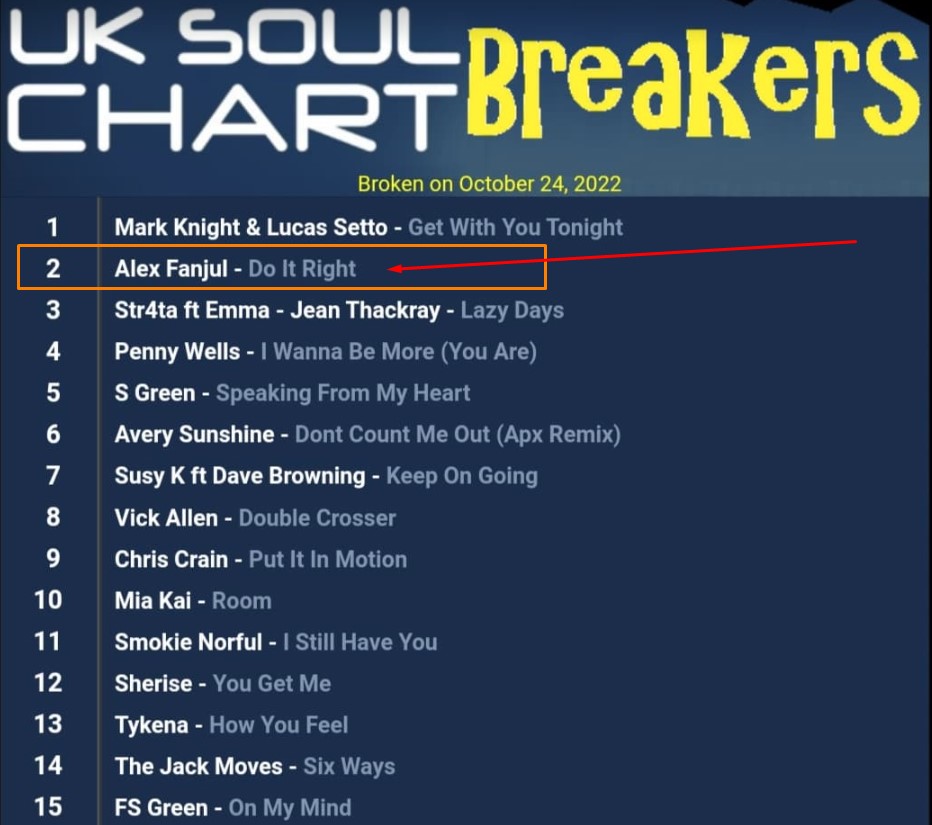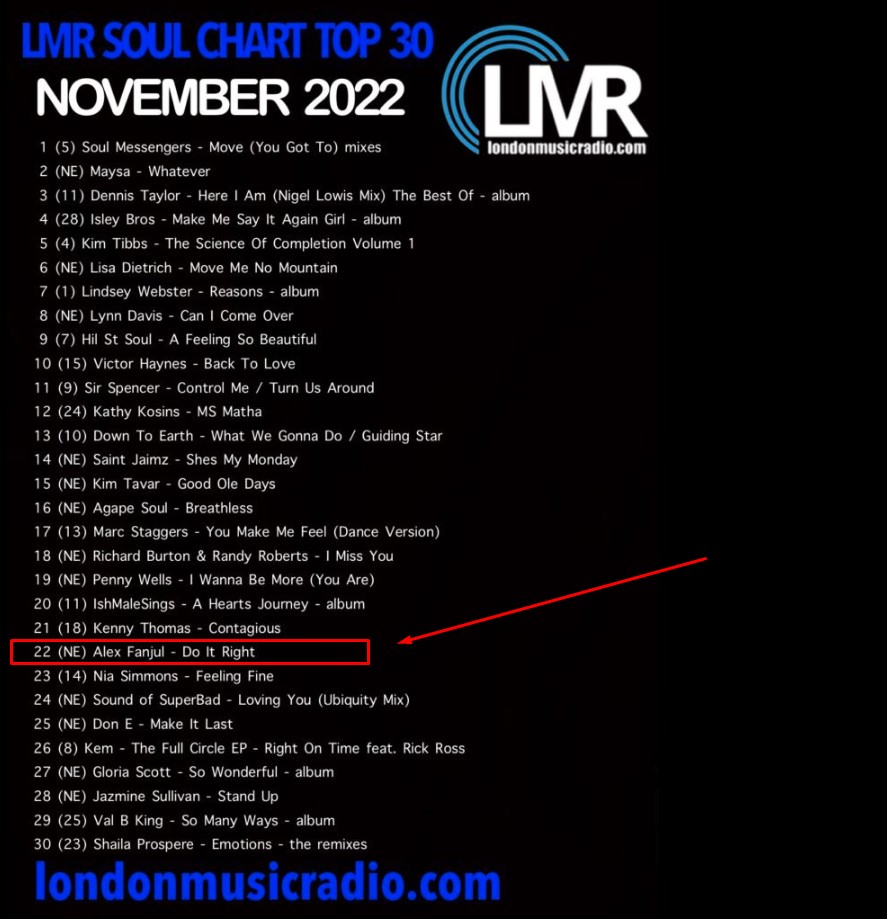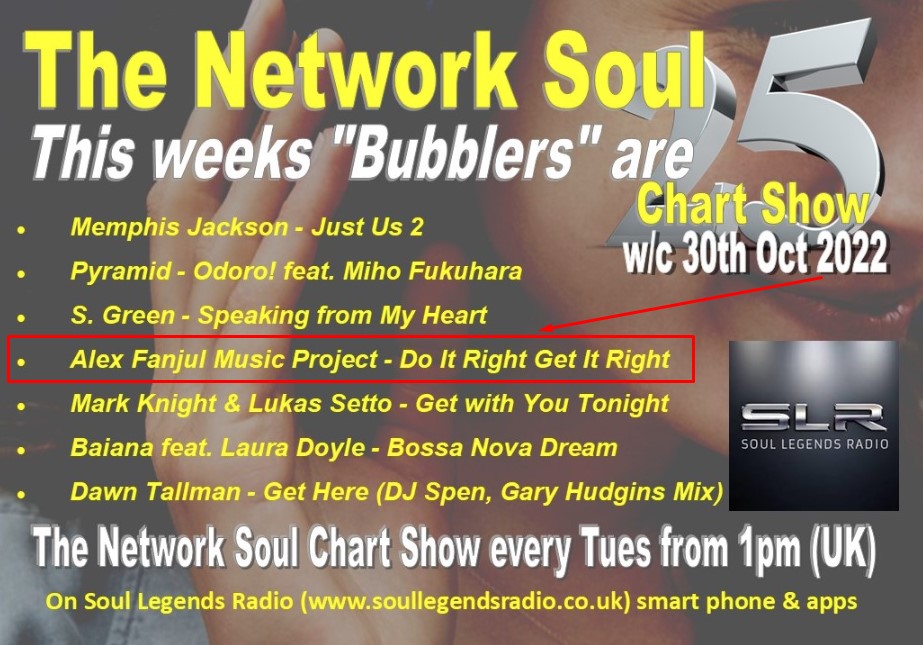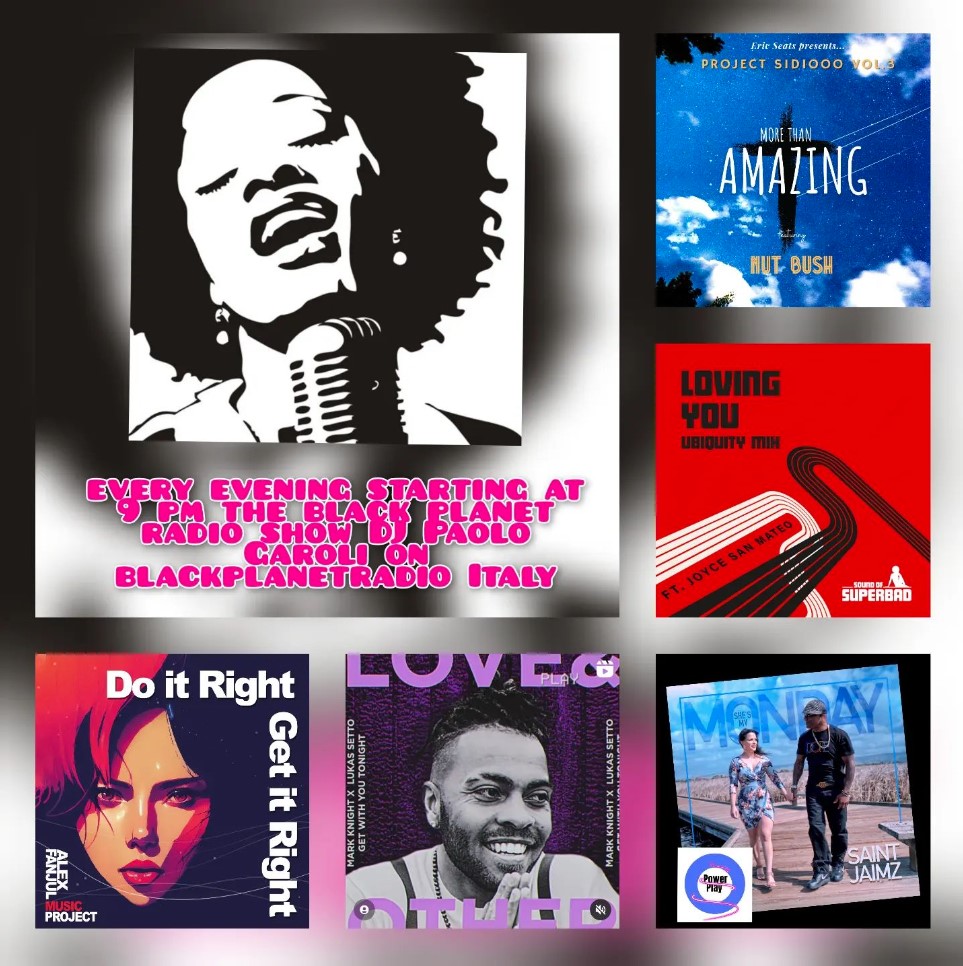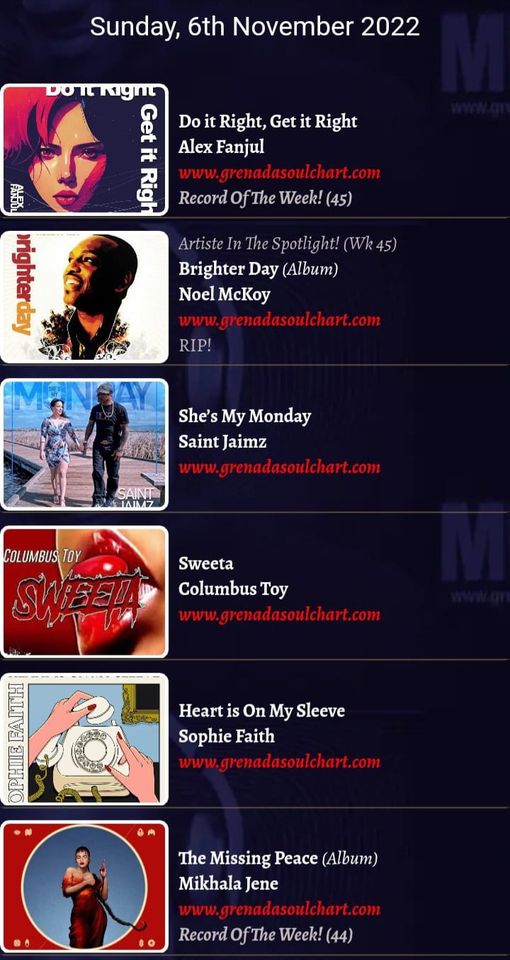 ---
Deejay Asha – Jazz Funk Soul Radio
Thanks a million
Deejay Asha
for including my song in your show, also you had a nice detail spelling my name so that your listeners visit my website.
By the way, you pronounced my name great.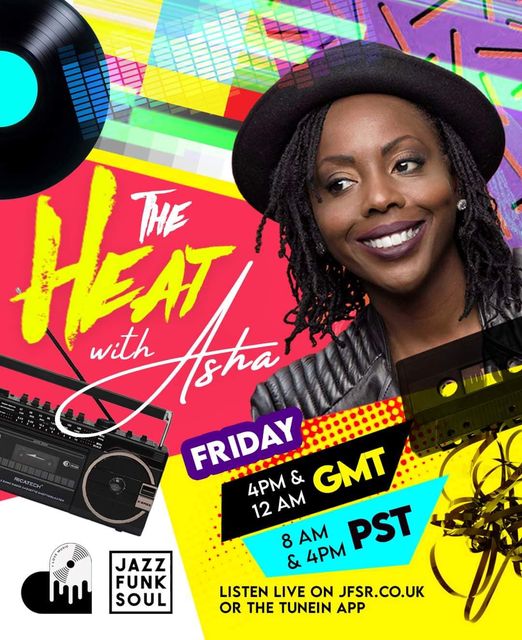 ---
Thanks for including my track in your show Dave DJ Swing
Sundays show edited down advert free with some more good soul music from Juanita Wynn , Sounds of Superbad ( Ubiquity Remix ) Ari lennox , Em-Cee , Don-E , Taija Kerr , The REALM , Alex Fanjul , Tiffani Michelle , Flwr Chyld , Juanita Wynn , DJ Matt Blakk , Susanne Smith with some vinyl revival from Mckoy , Funhill , For Real , Maysa , People People , The Bygraves , AeroPlane ft Tawatha , Ruby Turner , Paul Johnson , Intro , The Sindecut , JB Rose , Art N Soul , Loose Ends , Linda Clifford , Kreuz Martine Girault
This show was 2nd in the global community radio chart, 4th in the global neo soul chart and 32nd in the global soul chart.
————
Estos son algunos de los logros conseguidos por esta canción hasta el día de hoy, y podríamos añadir muchísimos más.
GRACIAS A TODOS.